Learning Centre Coquitlam
9:30am - 5:30pm
Learning Centre New Westminster
9:30am - 5:30pm
New Westminster Library
8:00am - 9:00pm
Coquitlam Library
8:00am - 9:00pm
Item request has been placed!
×
Item request cannot be made.
×
Processing Request
Tips from Learning Centre Tutors
COMMUNICATING
Explore and use the features available to you in Blackboard. The calendar is quite useful and the My Grades tab links you to your previous assignments so you can study for midterms and finals.
I watch lots of online videos about things I'm having trouble with in class. My favorite sites are Khan Academy and one that my accounting prof put together.  
READING
I use a notebook to take notes by hand as I'm reading online. I find I remember things better this way than highlighting online, and then I can review my notes to study. 
The best reading tip I learned was pre-reading or skimming the whole chapter first. I find this really helps me to be engaged while I'm reading, especially when I already know it's a short chapter.
WRITING
I use the tutoring service for all my papers now even though I'm a tutor already. It's so great to have some one else pay so much attention to your writing to get you on the right track.
TAKING NOTES
Schedule time after every lecture or class to review and organize your notes. These small steps will save so much time when you are getting ready for exams, plus the extra review right after sometimes means you have questions to bring to instructor office hours. 
TEXTBOOKS
I use OERs (Open Educational Resources) for study and review, alongside the textbook from class. I find sometimes it's nice to read about the same information in a different way, and I understand it better. 
ZOOM
Both collaborate and zoom allow you to upload a photo that shows up when your video is off.  
EXAMS
Online tests can be stressful, especially when they are timed. Set up your workstation with water, snacks, calming music nearby. 
Questions?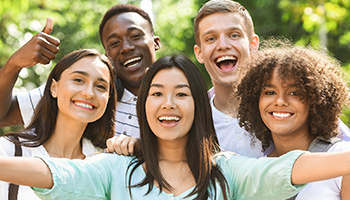 MEET WITH A TUTOR ONLINE
Learning Centre tutors can answer questions about resources and help you learn to use Office 365 or Blackboard for your classes.
STUDENTS HELPING STUDENTS
These co-op students are available by email. They help with logins, computer functionality, printing, wireless and connectivity.
ASKAWAY
Chat with a Librarian. Research librarians know how to find everything.
ACADEMIC ADVISING 
Meet via Zoom to ask questions about course planning, prerequisites, upgrading options, financial aid, and other on-campus support services
DSU
Connect to the virtual Front Desk via Zoom.
COUNSELING
Schedule an appointment to speak to a Douglas College Counselor for personal or educational counseling.