Learning Centre Coquitlam
Online
Learning Centre New Westminster
Online
Coquitlam Library
9:00-4:00
New Westminster Library
9:00-4:00
Lending Equipment & Technology
Item request has been placed!
×
Item request cannot be made.
×
Processing Request
Lending for Summer 2021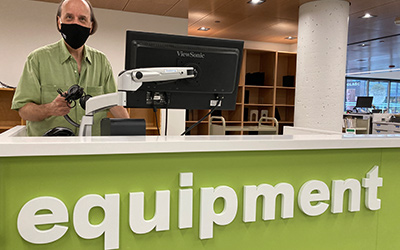 Our Equipment Lending Collection has re-opened for in-person borrowing during our Seats Service or via our Take-Out Service. You can submit your request 2 days ahead of time to make sure we have what you're looking for.
If you're familiar with our equipment collection, fill out the equipment booking form to request the technology you need. 
Alternatively, email us with a description of what you need and we'll be in touch about what's available and how to borrow. 
What can you borrow?
We've got even more than what's listed below, but here's an idea of what we lend. Some items may be for on-campus or employee-use only.
Laptops                        
Projectors & screens                   
Flatscreen TVs             
Sound systems           
Microphones               
Portable speakers
Adaptors
Connector cables
Computer accessories
Webcams
Headsets
Conference call units
Video cameras
Calculators
Flipcharts                      
Borrowing Information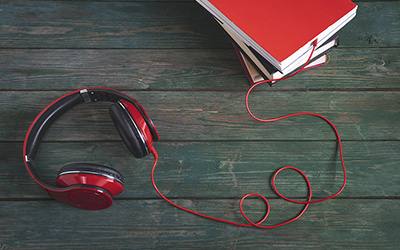 Requests should be submitted at least two working days in advance.
Drop-in requests are first-come, first-served.
Most equipment items will be loaned for one day, while some may be available for up to two weeks.
Booked equipment should be collected and returned during our Seats Service hours. There are procedures in place if you're unable to return items before we close.
Depending on loan period, fines of $1 per hour or $5 per day will be applied to items not returned by their due date.
Pick-up procedures will follow the guidelines we've established for books and DVDs so we do ask that you remember to bring your student/employee card or valid government ID.
Library Laptops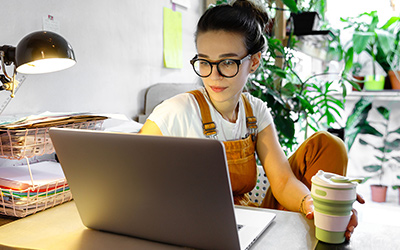 All Summer 2021 semester-loan laptops have now been checked out. You can see if a short-term loan laptop is available by submitting a request or emailing lib_media@douglascollege.ca. 
---
Want to know what's installed on the library laptops? If you don't see the software you're looking for, it might be available elsewhere.
---
Logging on off-campus? Instructions for logging on both on- and off-campus are located on library laptops near the keyboard. 
---
When using a library laptop, borrowers are not able to save any installed software, nor save any files or work, and must use their O365 account, another cloud-based service of their choice, or a USB flashdrive to save their files.