Learning Centre New Westminster
9:30am - 7:00pm
Learning Centre Coquitlam
9:30am - 5:30pm
New Westminster Library
8:00am - 9:00pm
Coquitlam Library
8:00am - 9:00pm
Online Learning: Getting started at Douglas College
Item request has been placed!
×
Item request cannot be made.
×
Processing Request
Tips from Learning Centre Tutors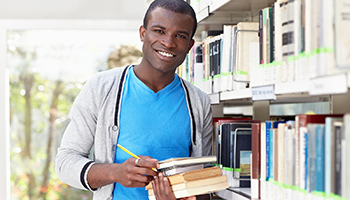 SETTING UP YOUR SPACE
Set up a dedicated workspace that is not the same place you relax. If you have limited space, carve out a space for just relaxing (a couch, your bed etc.) and when you're there, do not do any work. It is good to separate the work space from the fun space.
Set ground rules with the people you live with:
Make sure that when you're working/studying that they should not treat you like you are home.
Set up times or a signal or a sign which will let people know when they can disturb or interrupt and when they cannot. Otherwise, people tend to assume you aren't busy when you are just sitting quietly at your computer. 
COURSE TEXTBOOKS
I use OERs (Open Educational Resources) for study and review, alongside the textbook from class. I find sometimes it's nice to read about the same information in a different way, and I understand it better.
ACADEMIC INTEGRITY
Once you read and try to apply the policy, things become easier to understand. Consult with your instructor for help if something is unclear to you.
Whenever you are in doubt about citing something, cite it. 
Ask a librarian for help when you can't figure out how to show what your source is. They know all the secrets about citations.
Questions?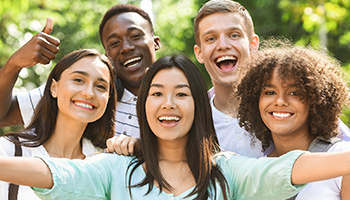 MEET WITH A TUTOR ONLINE
Learning Centre tutors can answer questions about resources and help you learn to use Office 365 or Blackboard for your classes.
STUDENTS HELPING STUDENTS
These co-op students are available by email. They help with logins, computer functionality, printing, wireless and connectivity.
ASKAWAY
Chat with a Librarian. Research librarians know how to find everything.
ACADEMIC ADVISING 
Meet via Zoom to ask questions about course planning, prerequisites, upgrading options, financial aid, and other on-campus support services
DSU
Connect to the virtual Front Desk via Zoom.
COUNSELING
Schedule an appointment to speak to a Douglas College Counselor for personal or educational counseling.