Learning Centre New Westminster
9:30am - 7:000pm
Learning Centre Coquitlam
9:30am - 5:30pm
New Westminster Library
8:00am - 9:00pm
Coquitlam Library
8:00am - 7:00pm
Item request has been placed!
×
Item request cannot be made.
×
Processing Request
Overview of the Writing Process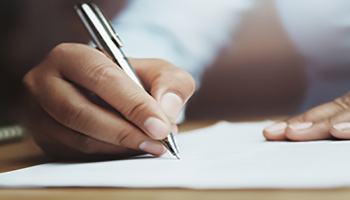 The Writing Process: a checklist
To do your best writing, work on your writing assignments in stages. Use this checklist to understand the process.
What is Prewriting?
Prewriting refers to the all the ways you begin your writing project: coming up with ideas, organizing those ideas, and planning your paper.
Questions to Focus Your Writing Topic
Have you ever been stuck for what to write in a paper? These questions will help you consider other angles to take, or some fresh ways to develop ideas you already have.
Organizing Your Ideas
Spending time during your prewriting stage to organize ideas can help you improve the flow of your writing and keep your writing focused on your thesis statement.
The Thesis Statement
The thesis statement tells your reader about the paper's focus. This resource will describe characteristics of two general types of thesis statements.
Creating an Outline
This resource describes a process you can use to create an essay outline starting with a topic for your essay and then building in the supporting ideas below it.
Outlining a Multi-point Paragraph
There are many ways to organize academic paragraphs. This resource is about one of the most basic, the multi-point paragraph.

Revising
Revising and Editing Your Writing
This resource provides a guide for revising and self-editing using a process called AFOSEP.
Editing Your Essay in 7 Steps
Once you have drafted your essay, use this series of steps to revise and edit a writing assignment.
Using Bias-free language
Just as you have learned to check what you write for spelling, grammar, and wordiness, practice reading your work for bias with these guidelines from APA