Learning Centre New Westminster
9:30am - 5:30pm
New Westminster Library
8:00am - 9:00pm
Coquitlam Library
8:00am - 9:00pm
Learning Centre Coquitlam
9:30am - 5:30pm
Item request has been placed!
×
Item request cannot be made.
×
Processing Request
Learning to Learn Online
Strategies and resources for online learning, communication, motivation and mental health.
Worried about the switch to online learning? This resource was created especially for Douglas College students and will guide you through the resources you might need. 
Reading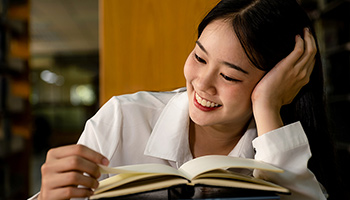 Reading Your Textbooks
Learn strategies you can use that will help you get better results from your reading and save you time when preparing for tests.
Strategies for Reading Academic Articles
Reading scholarly sources can be difficult. This resource provides strategies to help you read dense, lengthy academic articles efficiently and effectively. - George Mason University
Writing about Literature / Close Reading
This resource introduces three techniques for reading fiction actively and critically. - Purdue University
Reading Strategies and Tips
Reading a college textbook effectively takes practice and should be approached differently than reading a novel, comic book, magazine, or website. - Oregon State University
Test Taking Skills
Exam Preparation & Memory
Answering Multiple Choice Questions *NEW
Using Mnemonic Devices
Writing Essay Exams
Make essay exams easier to navigate through a series of questions you can learn to ask yourself as you take an exam.