Learning Centre New Westminster
9:30am - 7:00pm
Learning Centre Coquitlam
9:30am - 5:30pm
New Westminster Library
8:00am - 9:00pm
Coquitlam Library
8:00am - 9:00pm
Item request has been placed!
×
Item request cannot be made.
×
Processing Request
Library Research Skills Instruction
 
RESEARCH SKILLS
Library sessions teach research skills and, depending on the needs of your class, they may cover books/eBooks, article databases, subject specific resources, and the Web. We stress critical evaluation of all information sources. Instruction is most beneficial for students if the class occurs after they've been introduced to their research assignment.
SCHEDULING
The Library asks for a minimum of two weeks' notice for instruction booking requests. This notice period ensures we have the time to customize an assignment guide specific to the needs of your students and also allows us to coordinate coverage of other teaching and research services. While we'll do our best to accommodate your request, please know that we may have to suggest alternative dates/times.
ASSIGNMENT GUIDE
Depending on the needs of your class, we will tailor a library assignment guide for your students to use asynchronously. These guides will have the appropriate online learning materials (videos, quizzes, databases, etc.) gathered in one place. We have created videos and tutorials to demonstrate various skills, including navigating the Library's website, searching for books and articles in the catalogue and various databases, building search strings for library research, and evaluating and citing resources.
ASSIGNMENTS
Library assignments are based on the research and citation skills your students need to complete your class assignment(s) and are tailored to class research topics.
For in person learning, library assignments will be completed on paper and handed in to the library directly.
For online learning, library assignments will be completed digitally and students will be directed to email their assignments directly to the library for marking.
The class assignment or topic must be provided to the library at least two weeks prior to the date of the class if you wish to have a library assignment prepared.
NOTE: marks will be sent out via email approximately two weeks following the class. Please contact Nicole Sevigny if you have any questions about this timeline.

LIBRARY SESSIONS
Library sessions are taught in person in one of our library classrooms for on campus courses or online via your class platform (Zoom).
If the session is for an online class, the instructor is responsible for sending a link to the librarian in time for the session; the librarian should be added as a Presenter or a Moderator. If you requested a marked library assignment you also will receive:
a link to your class assignment guide/subject guide
a PDF copy of your class' library assignment
a Word copy of your class' library assignment answer sheet that students will submit directly to the library.
an email asking for permission to embed a librarian within your Blackboard course to answer any assignment questions (if indicated yes on the form).
CONTACT
Alicia Arding, Information Literacy & Educational Technology Librarian. Discuss the content of your library research skills session and/or to arrange for the creation of specialized assignments or presentations.
Nicole Sevigny, Instructional Services Technician. Contact Nicole if you have questions about how to book or how to change bookings for library research skills sessions. To book a session, please fill out the form.
Would you like to start a conversation about what academic integrity is and why it matters with your students?
Course Reserves
Faculty and instructors can place books, CDs, photocopies of articles and book chapters, electronic reserve articles, and videos/DVDs on short term loan in the library.
Up to five copies of a work are accepted.
Photocopies or loose-leaf materials should be submitted in Duo-tangs or manila folders. Thicker materials should be submitted in a binder.
The folder or binder should include a page with complete references for the readings.
Multiple copies of a work should be submitted in separate folders or binders.
Requests are generally processed within five working days, unless the material is not available or copyright clearance needs to be verified. Instructors are encouraged to submit their requests in advance.
You will be provided with a direct link to your course reserves page which you can use in BlackBoard. Your course reserves are also searchable via the Course Reserves search tool. Note: items scanned and added to your course reserves page under fair dealing will require students to login with a password provided to you by the Library.
Talis Resource Lists
Thank you for your reserve request. With our switch over to our new Library system, we are no longer able to place online articles and eBooks on reserve through our catalogue.
We are now using a new product that allows instructors to create their own lists that can be discovered both on the library website and incorporated directly into your blackboard class (available August 18th, 2023).
You can start creating your list by visiting our information guide Talis Resource Lists. This Guide will explain how to set up your account and get started creating your lists.
If you have any questions or need any assistance creating your list please contact resourcelist@douglascollege.ca.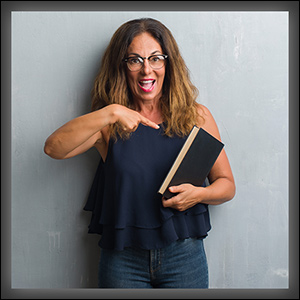 Suggest a Purchase
The focus of the collection is to support the Douglas College curriculum, primarily credit courses. Course related resources for student use are the priority, but the Library also collects materials covering a broad range of educational topics including resources for non-credit courses where the materials are likely to be of ongoing interest. The Library also strives to provide a general knowledge collection. Let us know if there's anything you'd like to suggest we add to our collection. 
Your liaison librarian
The liaison program has been established as a means of communication between librarians and the College community. Questions about the liaison program or any library-related issue can be directed to your Liaison Librarian. 
Program Goals
To enhance communication between the Library and instructional faculty.
To provide information about library resources and services.
To provide workshops on research tools or on topics of special interest to faculty.
To increase library awareness of faculty and student needs.
To improve library services.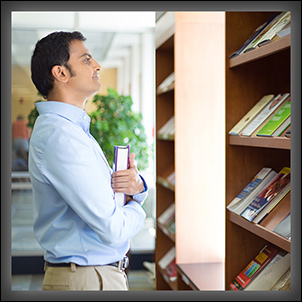 Faculty Resource Guide
We invite you to explore the wide range of resources and services offered by the Douglas College Library and are happy to meet with faculty members individually or in small groups with a common research focus.
Please feel free to speak to the librarian at the Research Desk, contact your faculty's liaison librarian, or use any of our online services to Ask a Librarian.
Teaching & Learning Online
Additionally, see our guide for teaching and learning online. It brings together a wide range of resources for Douglas College faculty as they move to online instruction.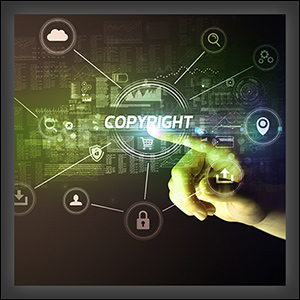 Copyright
In Canada, copyright is automatic. As soon as a work is fixed in print or digital form, it is protected by copyright. Copyright protects all original literary, dramatic, musical, artistic works, sound recordings, performances, and communications, but there are also areas which are not covered. Learn about your rights with the Copyright act, what kind of educational exceptions there are, and how all this applies to your work here at Douglas College.
Contacts
Departmental Non-Library Material Requests
Departmental non-library materials must be non-consumable items for the use of more than one student and intended to be housed in a classroom or an office. These items can be books, print subscriptions, or other media. Requests for preview of textbooks or 'on approval' materials must be handled by individual departments.
Ordering
If you need assistance, a price quote, or an estimated delivery prior to filling out the
requisition form, please contact Laurette Walsh. Be sure to include the departmental cost code with an authorizing signature, name of requestor, campus, department and room number for delivery, and date by which the material is required. Please allow 6-8 weeks to acquire materials. Some materials may arrive more quickly than others, but this cannot be guaranteed. Include as much of the following information as possible:
Title
Author
Edition
Publisher or distributor's website
Date of publication
Price
ISBN (International Standard Book Number) - either a 10 digit or 13 digit number. eg 046504168x or 978-159486567
For subscriptions, please provide the date the subscription should start and allow 2-3 months for the first item to arrive. Renewals will need to be processed the same way on an annual basis.
When shipments are received, they will be checked over and forwarded via inter campus mail to the attention of requestor. Materials are not returnable.
Contact
Book, media, and subscription requests
Laurette Walsh, Library Technician
Technical Services - N2100
Phone: 604-527- 5264
Student Term Paper Submissions
Students should hand in term papers to the appropriate departmental field base first. The library will accept these papers only if the departmental field base staff are unavailable. The student must turn in their paper to the Check Out Desk, where it is recorded and then delivered by intercampus mail to the instructor.
DOOR
DOOR (DOuglas Open Repository) is a scholarly publishing platform which showcases and preserves the scholarly, research and creative works of the Douglas College community. Our open access repository contains a number of growing collections indexed by the major search engines and is also searchable directly here. DOOR is a member of Arca which is British Columbia's province-wide network of institutional repositories.
Licence and Submission Agreement
The library needs your permission to host your research and describe your scholarly work in DOOR. This applies to all materials from faculty, students and staff. In future, if we migrate to a new software you will also be granting us permission to move your works to this new repository.
DOOR Licence And Submission Agreement
To learn more about submissions to DOOR see https://dc.arcabc.ca/Submissions
Applied Thesis Templates
Applied Criminology (Honours) Abstract Thesis Template

Applied Criminology (Honours) Full Thesis Template

Applied Psychology (Honours) Abstract Thesis Template

Applied Psychology (Honours) Full Thesis Template
Faculty, with your sponsorship your honours degree students can download these Psychology or Criminology department approved fillable thesis templates. Students will use these as front covers for either the full text thesis submissions or abstract thesis submissions to the DOOR student thesis collection. Please ensure the thesis is an unmarked copy with the student number removed.
Students publishing in peer reviewed journals can upload their abstract and once the research article is published the abstract can be replaced with the full version of their thesis by contacting DOOR. Additionally, encourage your students to send their journal publication to be added to DOOR.
Once the template has been attached students can contact goertzg@douglascollege.ca for a password which will allow them to access the Honours Thesis upload.